The Digital Legal Lab is a leading research hub that pioneers the understanding of how digital technologies interact with law and justice. Here are some of the issues we focus on. 
What is the impact of AI, data, data science and automation on the legal system?
How can new technologies help manage the pandemic while respecting fundamental rights?
What challenges emerge when AI becomes embedded in healthcare, and how can fundamental values be safeguarded by the use of "code"?
What regulatory and legal challenges must be addressed to protect digital information, privacy and trust?
How can the shift from human to automated decision-making be mapped, understood and perhaps even shaped?
What is the role of human autonomy in a data-driven society, and how can it be protected?
Curious about our research output? Below, you can find a list of relevant recent publications by our researchers and associates.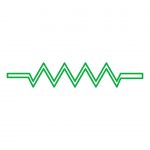 R. Gellert & P.T.J. Wolters (2021). The revision of the European framework for the liability and responsibilities of hosting service providers: Towards a better limitation of the dissemination of illegal content. Report for the Dutch Ministry of Economic Affairs and Climate Policy.
P.T.J. Wolters (2021). 'Know-your-customer' in het DSA voorstel. Tijdschrift voor Consumentenrecht & handelspraktijken (TvC). 
C. Rosca, B. Covrig, C. Goanta, G. Spanakis, G. Acar (2021). Digital monitoring of unlawful dark patterns. What role for public interest technology? CHI 2021 position paper.
G. Monti & A. Ruiz Feases (2021). The Case Against Google: Has the U.S. Department of Justice Become European? Antitrust Magazine.
John Danaher, James Maclaurin, Colin Gavaghan, Alistair Knott, Joy Liddicoat, & Merel Noorman (2021). A Citizen's Guide to Artificial Intelligence. MIT Press.
N. Helberger, M. van Drunen, S. Vrijenhoek & J. Moeller (2021). Regulation of news recommenders in the Digital Services Act: empowering David against the Very Large Online Goliath. Internet Policy Review.
C. Colombo & C. Goanta (2021). Airbnb in the European Union: The theory and practice of interpreting elements of algorithmic governance. European Journal of Risk Regulation.
N. Helberger, M. van Drunen, S. Eskens, M. Bastian & J. Moeller (2021). A freedom of expression perspective on AI in the media – with a special focus on editorial decision making on social media platforms and in the news media. European Journal of Law and Technology.
L. Taylor (2021). Public Actors Without Public Values: Legitimacy, Domination and the Regulation of the Technology Sector. Philosophy & Technology.
B. van der Sloot & S. van Schendel (2021). Procedural law for the data-driven society. Information & Communications Technology Law.
M. Noorman (2020). Controle met en over slimme technologieën. Tijdschrift voor Gezondheidszorg en Ethiek.
I. Graef & Sean van Berlo (2020). Towards Smarter Regulation in the Areas of Competition, Data Protection and Consumer Law: Why Greater Power Should Come with Greater Responsibility. European Journal of Risk Regulation.
D. Odekerken & F. Bex (2020). Towards transparent human-in-the-loop classification of fraudulent web shops. In Serena Villata, Jakub Harašta & Petr Křemen (Eds.), Legal Knowledge and Information Systems (pp. 239-242). IOS Press.
J. van Hoboken, A. van Duin, N. Appelman, R. Fahy, N. Helberger, T. Blom, M. Steel, B. Zarouali & E. Stringhi (2020). WODC-onderzoek: Voorziening voor verzoeken tot snelle verwijdering van onrechtmatige online content. English summary here.
R. Fahy, & N. Appelman (2020). Netherlands. In F. Chiusi, S. Fischer, N. Kayser-Bril, & M. Spielkamp (Eds.), Automating Society Report 2020 (pp. 164-175). AW AlgorithmWatch GmbH. Full report in English here.
R. Gellert (2020). The Risk-Based Approach to Data Protection. Oxford University Press.
L. Taylor (2020). Exploitation as innovation: research ethics and the governance of experimentation in the urban living lab. Regional Studies.
M.Z. van Drunen, J. Ausloos, N. Appelman, N. Helberger (2020). News recommenders and cooperative explainability: Confronting the contextual complexity in AI explanations. Knowledge Centre Data & Society.
P.T.J. Wolters (2020). Search engines, digitalization and national private law. European Review of Private Law. 
A. Martin & L. Taylor (2020). Exclusion and inclusion in identification: Regulation, displacement, and data justice. Information Technology for Development.
L. Taylor, G. Sharma, A. Martin & S. Jameson (Eds.) (2020). Data Justice and COVID-19: Global Perspectives. Meatspace Press.
D. van Kuppevelt, G. van Dijck & M. Schaper (2020). 'Purposes and challenges of legal citation network analysis on case law', in Computational Legal Studies: The Promise and Challenge of Data-Driven Research. R. Whalen (ed.). Edward Elgar Publishing.
R. Gellert (2020). Comparing definitions of data and information in data protection law and machine learning: A useful way forward to meaningfully regulate algorithms? Regulation & Governance.
I. Graef (2020). Paving the Way Forward for Data Governance: a Story of Checks and Balances. Technology and Regulation.
E. Kosta (2020). Algorithmic state surveillance: Challenging the notion of agency in human rights. Regulation & Governance. 
M. Galič, M. Noorman, B. van der Sloot, B.J. Koops, C. Cuijpers, R. Gellert, E. Keymolen, T. van Delden (2020). Spying with hobby drones and other technologies by citizens: An exploratory study of privacy risks and possibilities for regulation. A report for the Research and Documentation Centre (WODC) of the Ministry of Justice and Security.
C. Goanta (2020). The private governance of identity on the Silk Road. Frontiers in Blockchain.
N. Appelman, R. Fahy, N. Helberger, P. Leerssen, T. McGonagle, N. van Eijk, & J. van Hoboken (2020). The legal framework on the dissemination of disinformation through Internet services and the regulation of political advertising. A report for the Ministry of the Interior and Kingdom Relations. English version here.
C. Rosca, B. Covrig, C. Goanta, G. van Dijck & G. Spanakis (2020). Return of the AI: An analysis of legal research on Artificial Intelligence using topic modeling. In N. Aletras, I. Androutsopoulos, L. Barrett, A. Meyers, & D. Preoţiuc-Pietro (Eds.), Proceedings of the Natural Legal Language Processing Workshop 2020.
F. Bex & H. Prakken (2020) De Juridische Voorspelindustrie: onzinnige hype of nuttige ontwikkeling? Ars Aequi 69 (March 2020), 255-259. (In Dutch. English title: 'The legal prediction industry: meaningsless hype or useful development?'). 
I. Graef & F. Costa-Cabral (2020). To regulate or not to regulate Big Tech. Concurrences.
B. Covrig, C. Goanta & G. Spanakis (2020). Influencers and social media recommender systems, in AI and the Media: Reconsidering Rights and Responsibilities. K. Havu (ed.). Edward Elgar Publishing (forthcoming).
T.B. Araujo, N. Helberger, S. Kruikemeier & C.H. de Vreese (2020). In AI we trust? Perceptions about automated decision-making by artificial intelligence. AI & Society.
N. Helberger, J. Poort, & M. Makhortykh (2020). Four tales of sci-fi and information law. Internet Policy Review.
E. Keymolen, M. Noorman, B. van der Sloot, B-J. Koops, C. Cuijpers, & B. Zhao (2020). Op het eerste gezicht: Een verkenning van gezichtsherkenning en privacyrisico's in horizontale relaties. WODC / Ministry of Justice. 
P.T.J. Wolters & T.F. Walree (2020). Het recht op schadevergoeding van een concurrent bij een schending van de AVG. Tijdschrift voor Europees en economisch recht.
C. Behrens, E. Brouwer, M. van Eechoud &  J. Witteman (2020). Toegang tot data uit apparaten: Praktijk, marktfalen en publieke belangen. SEO-rapport nr. 2019-29.
J. van Hoboken (2020). The Privacy Disconnect, in Human Rights in the Age of Platforms. Jørgensen, R.F. (ed.). Cambridge: The MIT Press, 255-284.
S. Ranchordas & C. Goanta (2019). The new city regulators: platform and public values in smart and sharing cities. Computer & Security Review.
Appelman, N., Fahy, R., Helberger, N., Leerssen, P., McGonagle, T., van Eijk, N., van Hoboken, J. (2019). De verspreiding van desinformatie via internetdiensten en de regulering van politieke advertenties. Rapport in opdracht van het Ministerie van Binnenlandse Zaken en Koninkrijksrelaties, bijlage bij Kamerstuk 2019-2020, 30821, nr. 91, Tweede Kamer.