On this page, we collect videos and recordings of workshops, talks and discussions that Digital Legal Lab researchers participate in. Tune in as we go on the record to delve into a range of topics with experts across the globe.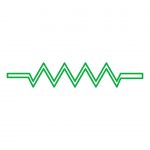 Linnet Taylor on pandemic surveillance
Digital Legal Lab member Linnet Taylor was part of the keynote panel discussion on pandemic surveillance at he 9th biennial conference of the Surveillance Studies Network 2022 Panellists.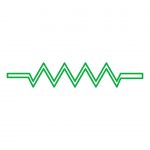 André Janssen on smart contracts
Digital Legal Lab researcher André Janssen, professor of Private Law at Radboud University, discusses smart contract with legal philosopher Laura Davies in this video by Radboud Reflects (in Dutch).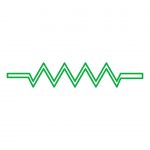 Inaugural lecture by pietro ortolani
On 25 November 2021, Digital Legal Lab researcher Pietro Ortolani gave his inaugural lecture as Professor of Digital Conflict Resolution at Radboud University. A video of his address "Digital Due Process: The Pursuit of Fairness in Digital Adjudication" is now available on YouTube. Watch it here.
Linnet Taylor on vaccine passports
joris van hoboken speaks at
european parliament on the dsa
Digital Legal Lab researcher Joris van Hoboken, professor of Law at the Vrije Universiteit Brussels and a senior researcher at the Institute for Information Law (IViR) at the University of Amsterdam, was invited to speak at the European Parliament's IMCO Committee workshop on the Digital Services Act and Digital Markets Act. Watch his talk here.
ronald leenes on facial recognition
in public spaces
Ronald Leenes, professor of regulation by technology at the Tilburg Institute for Law, Technology, and Society (TILT) and head of the Digital Legal Lab research initiative, gave a talk on the regulation of AI technologies at TAISIG Talks on 22 April 2021. Watch it here!
robin pierce on privacy in
automated vehicles
Robin Pierce, associate professor in data protection and privacy at the Tilburg Institute for Law, Technology, and Society (TILT) and a member of the Digital Legal Lab, moderated a CPDP 2021 session in January 2021 on privacy in automated and connected vehicles. Replay it here.
a first look at the digital services
act & digital markets act
This online webinar by the Foundation for European Progressive Studies (FEPS) had a first look at the Digital Services and Digital Markets Acts. Speakers: Catalina Goanta, University of Maastricht & Digital Legal Lab; Paul Tang, Member of European Parliament; Alexander Fanta, journalist at Netzpolitik.org; and Justin Nogarede, FEPS.
The Radboud Vis Moot Talk, hosted by the Digital Legal Lab's prof. André Janssen and dr. Pietro Ortolani of the Radboud University law faculty, is a discussion of the 28th Vis Moot Problem with prof. Petra Butler (Victoria University of Wellington) and David Holloway (Barrister, Outer Temple Chambers and Senior Lecturer, University of Birmingham). Watch and listen here.
the missing cryptocurrency
Three Digital Legal Studies researchers and a developer from the Maastricht Law & Tech Lab – Constanta Rosca, dr. Ruta Liepina, dr. Catalina Goanta and Bogdan Covrig – are looking for the missing cryptocurrency. 
social media content moderation
during a global crisis
In this Youtube podcast hosted by dr. Catalina Goanta (Maastricht University & Digital Legal Lab), three law & digital technology researchers talk about what social media platforms are doing to moderate content during the global COVID-19 crisis. With dr. Pietro Ortolani (Raboud University & Digital Legal Lab), Paddy Leerssen (University of Amsterdam & Digital Legal Lab) and Giovanni de Gregorio (Università Bocconi).