THE LAW SCHOOLS OF 4 DUTCH UNIVERSITIES PARTNERED UP IN 2019 TO SHAPE AND STRENGTHEN THE EXPANDING NATIONAL AND INTERNATIONAL RESEARCH AGENDA ON DIGITAL LEGAL STUDIES.
Together, we explore how algorithms, data, automation and artificial intelligence affect our legal system and society. We aim to be a leading international research group at the forefront of law & technology issues. On 2 December 2020, we looked back at the first year of the Digital Legal Studies research collaboration during our kick-off conference Digital Legal Talks.
We welcomed over 250 participants from all over the world. Researchers from our 4 partner universities presented their projects, we had keynote speeches by Julie Cohen and Frank Pasquale, two breakout rounds with lots of interactive presentation & PLSC-style discussion sessions, and a closing discussion panel where sparks flew on the topic of technology in relation to law & justice.
Check out our full line-up & program below!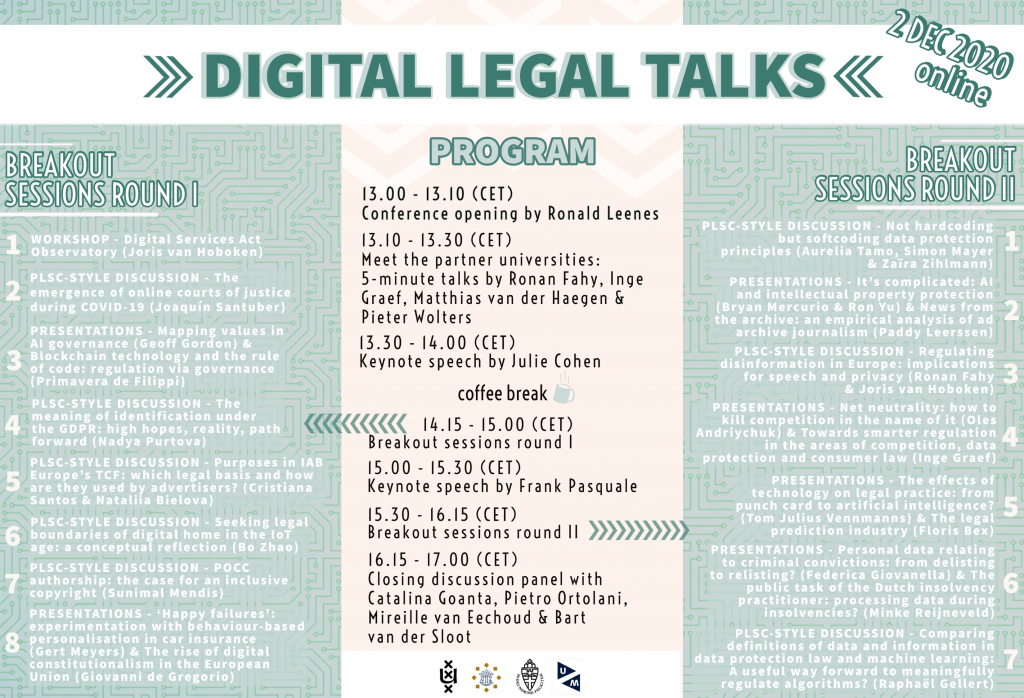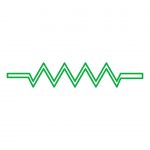 For more information about the conference program and abstracts of the papers that were presented and discussed during the separate workshops, click here.